Today's new item is: Large Corner Shelf! You can get it at Jam Mart Furniture. Here is a picture of it!
These are all of the colours of this Large Corner Shelf that members can buy (I got this from theanimaljamexpert.blogspot.ca)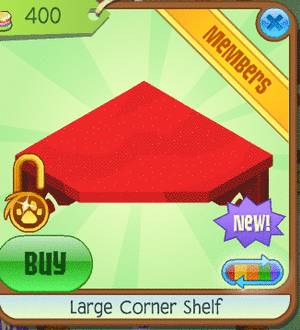 Also, today I was bored so I decided to check out which parties were coming up and this is what I saw on the parties list:
So, Jamaaliday in the middle of July!
And also I just want to make this post longer so here are a few Animal Jam wallpapers I found on the daily explorer that you are free to use (obviously).
And here are 3 posts from the Daily Explorer for today:
(click to enlarge)
So that's it for now!
Happy Jamaaliday Jammers! XD